As the saying goes, a picture is worth a thousand words. On your big day, the photos captured will become timeless memories that tell the beautiful story of your love and commitment. Ensuring that you have a comprehensive wedding photo checklist is essential to guarantee that your wedding album tells your story in the most captivating way. In this article, we will discuss the must-have photos in your wedding photo checklist, as well as tips on how to work with your photographer to make sure every important moment is preserved for generations to come.
Pre-Wedding Moments
Before the wedding day begins, there are many precious moments that need to be captured. Here are some essential pre-wedding photos to include in your checklist:
Bride and bridesmaids getting ready

Groom and groomsmen preparing

Detail shots of the wedding attire (dress, shoes, jewelry, etc.)

Bride's bouquet and groom's boutonniere

Invitations and other stationery

Candid moments between the couple, family, and wedding party
The Wedding Party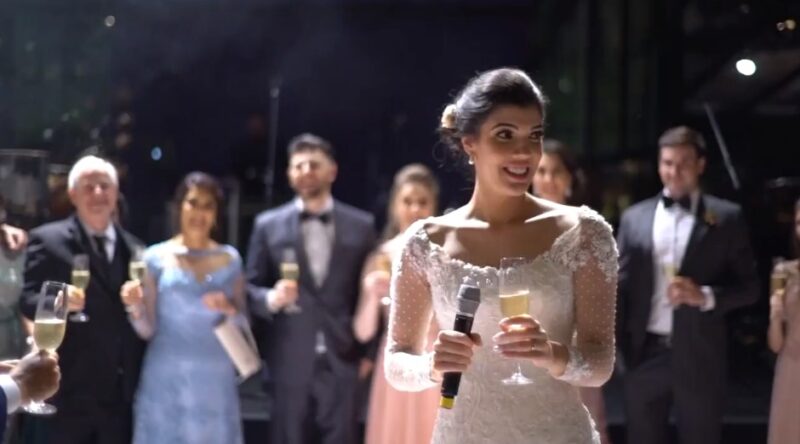 Your wedding party is an integral part of your big day. Be sure to include photos with your bridesmaids, groomsmen, flower girls, and ring bearers.
Individual shots of bridesmaids and groomsmen

Group shots of the entire wedding party

Bride with bridesmaids, groom with groomsmen

Bride with each bridesmaid, groom with each groomsman

Fun and creative poses with the wedding party

Flower girl and ring bearer (if applicable)
Ceremony Shots
The wedding ceremony is the most significant part of your special day. Here are some important ceremony shots to include in your checklist:
Venue and ceremony decorations

Guests arriving

Wedding party processional

Bride's grand entrance

Groom's reaction to seeing the bride

Exchange of vows and rings

First kiss

The signing of the marriage certificate

Recessional (newlyweds exiting the ceremony)
Bride and Groom Portraits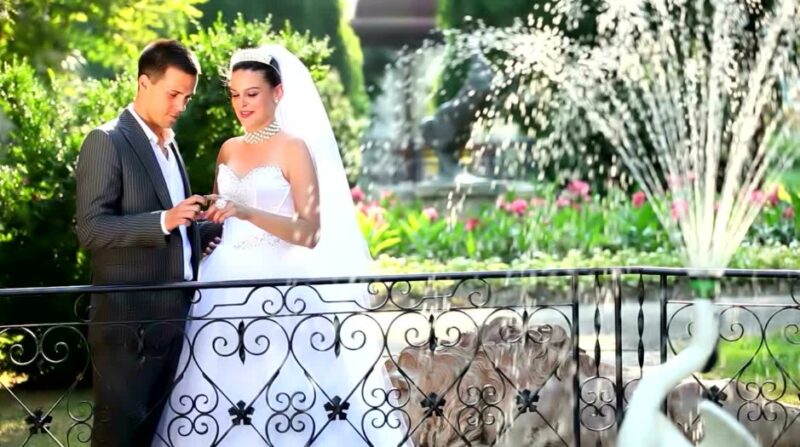 Your wedding album wouldn't be complete without stunning portraits of the happy couple. Be sure to allocate time for these shots:
Romantic poses in various locations

Candid moments between the couple

Creative and artistic shots that reflect your personalities

Silhouette and backlit images

Sunset or twilight portraits (if possible)
Family Portraits
Family is an essential part of your wedding, so it's important to capture beautiful memories with them. Here are some family portrait ideas:
Bride and groom with both sets of parents

Bride and groom with each set of parents

Bride and groom with siblings

Bride and groom with grandparents

Extended family group shots (if desired)
Reception Highlights
The reception is a time for celebration, fun, and laughter. Make sure to capture these moments in your checklist:
Reception venue and decorations

First Dance

Parent dances (father-daughter and mother-son)

Toasts and speeches

Cake cutting and feeding

Bouquet and garter toss

Guests dance and enjoy themselves

Send-off (sparklers, confetti, etc.)
Special Moments
Every wedding is unique, and there may be special moments or traditions that you want to include in your checklist. Some examples might be:
Cultural traditions or rituals

Unique or personalized ceremony elements

Performances or speeches by friends and family members

Surprise moments planned for your spouse or guests

Any other meaningful moments that hold significance for you and your partner
Capturing Details
The small details you've spent months planning can easily be forgotten after the big day. Be sure to include these on your checklist to remember them forever:
Table settings and centerpieces

Menu and place cards

Favors and gifts for guests

Wedding cake and dessert table

Flowers and other decorative elements

Personalized touches that reflect your relationship
Working with Your Photographer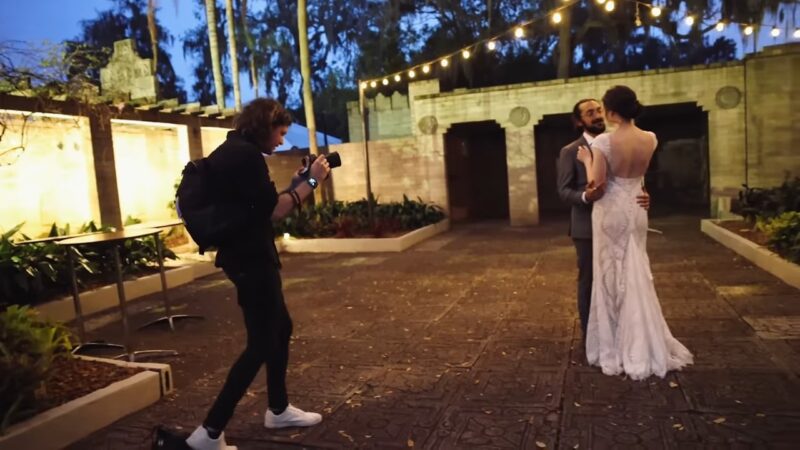 To ensure that all of these must-have photos are captured, it's important to work closely with your wedding photographer. Here are some tips to help you collaborate effectively:
Share your wedding photo checklist with your photographer well in advance of the big day. This will give them time to familiarize themselves with your priorities and plan accordingly.

Schedule a pre-wedding consultation to discuss your vision, style preferences, and any specific shots you want to be captured.

Create a timeline for your wedding day that includes time for all of the essential photos on your checklist. Be sure to share this with your photographer so they can plan their shots accordingly.

Assign a family member or friend to help coordinate family portraits and other group shots. This will ensure that everyone is present and ready when it's time for photos.

Be open to your photographer's suggestions and trust their expertise. They will know how to capture the best images in any lighting conditions and can guide you in posing for the most flattering and natural-looking shots.
Unconventional Wedding Party Shots
While classic wedding party photos are essential, don't be afraid to break the mold and have fun with your group shots. Get creative with poses, locations, and props to showcase the unique personalities and relationships within your wedding party.
Jumping or action shots

Silly or humorous poses

Incorporating hobbies or interests

Piggyback rides or human pyramids
Aerial and Drone Photography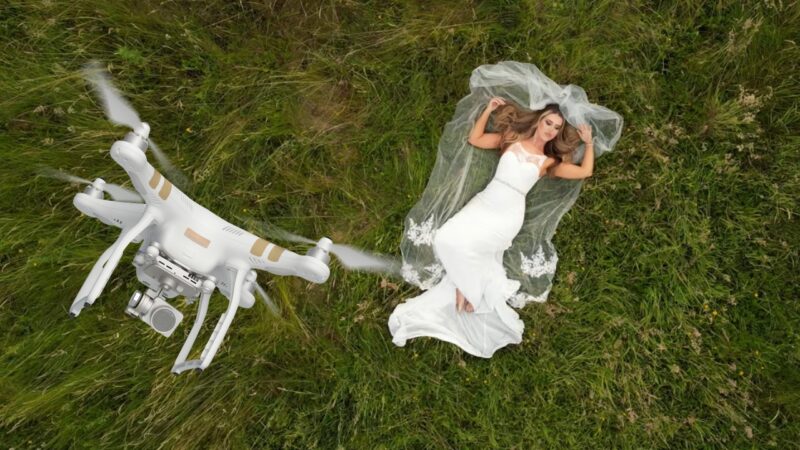 For a unique perspective on your wedding day, consider incorporating aerial and drone photography. These shots can capture the grandeur of your venue and surroundings, as well as offer a bird's-eye view of your ceremony and reception.
Overhead shots of the ceremony site

Panoramic views of the venue and landscape

Guests forming shapes or words on the ground
Nighttime Photography
Nighttime photography can add a touch of magic and romance to your wedding album. With the right lighting and techniques, your photographer can create stunning and dramatic images that stand out from the rest.
Starry night or moonlit portraits

Photos with sparklers or fireworks

Long-exposure shots with light trails
Reflections and Shadows
Creative use of reflections and shadows can add an artistic and unique touch to your wedding photos. Encourage your photographer to experiment with these techniques for a one-of-a-kind result.
Reflections in mirrors, windows, or water

Shadow play and silhouettes

Creative use of sun flares or lens effects
Animated GIFs and Boomerangs
In the age of social media, animated GIFs and boomerangs can add a playful and interactive element to your wedding photos. These short, looping animations can be shared online and are a fun way to showcase the energy and excitement of your big day.
Dancing or jumping sequences

Bouquet toss or garter removal

Playful moments with the wedding party
Final Words
Your wedding day will be one of the most memorable and cherished days of your life. By creating a comprehensive wedding photo checklist and working closely with your photographer, you can ensure that every important moment, detail, and emotion is captured and preserved for generations to come. With this guide, you'll have a wedding album that tells the story of your love and commitment in the most captivating and timeless way possible.
Remember, every couple is unique, and your wedding photo checklist should reflect your personal style and the moments that matter most to you. Use this guide as a starting point and adapt it to suit your own wedding, and you'll have a collection of memories you'll treasure forever.